Carol Jackson:
Green Door
March 10 – April 7, 2019
Reception for the Artist
Sunday, March 10, 4:00 – 7:00 P.M.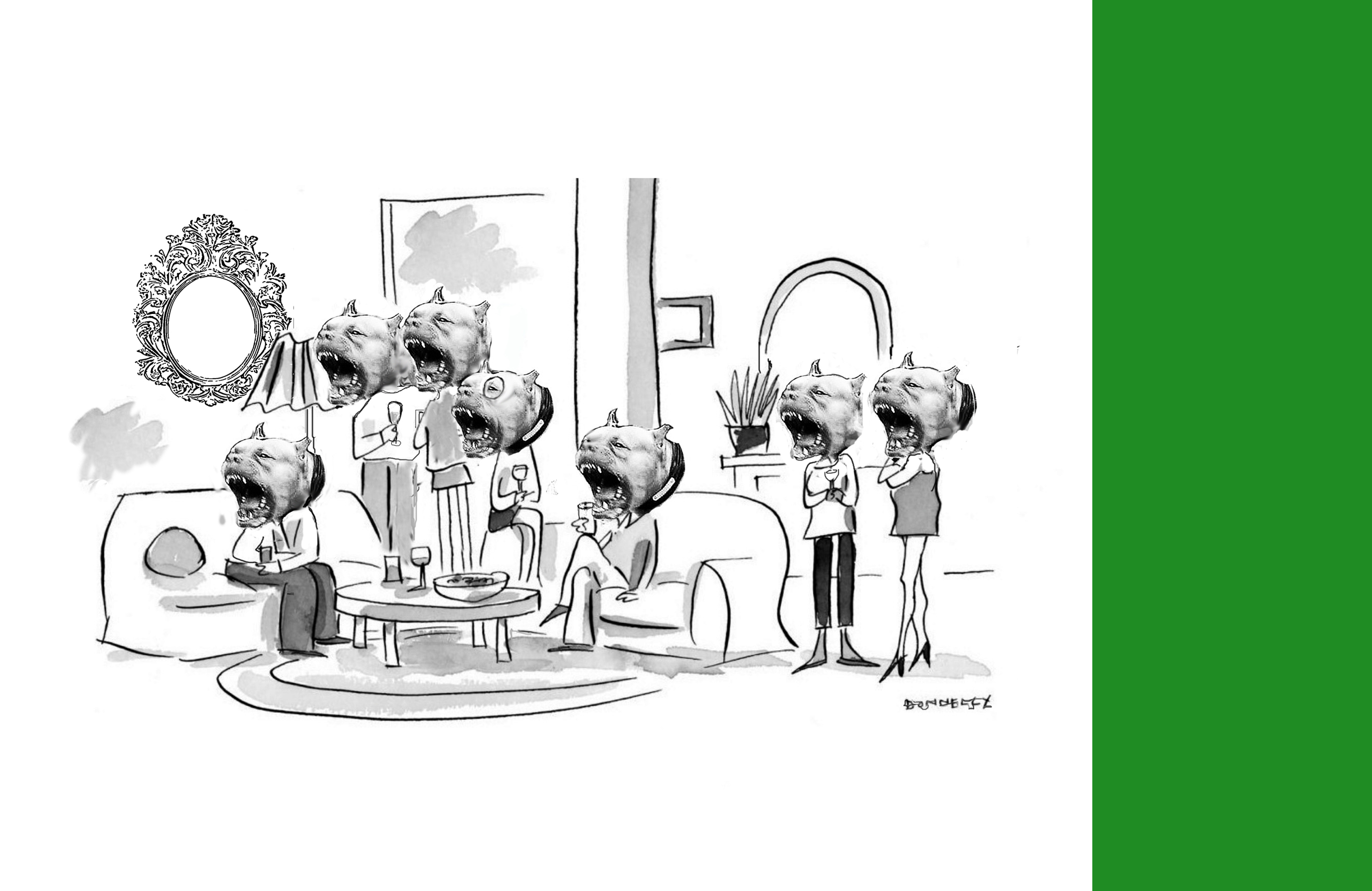 Carol Jackson's work resonates with confessionally aggressive art from previous eras while recognizing the anxiety and ambivalence within contemporary art discourse. Simultaneously, Jackson eschews apathy, marketable caution, or anemic solutions to the perennial inequality inherent in our economic systems. Green Door reaffirms Jackson's suspicion that glory is a memory which seeks resuscitation through the iconography of the past.
The title references both an obscure hit from 1956 entitled Green Door and also the Mitchell Brothers' once groundbreaking, now tepid, porn film of 1972 entitled Behind the Green Door. Both narratives feature the plot device of exclusion. The film includes the song, but after that the similarities drop off. One or the other of these two documents drags in more mental furniture—Hollywood Regency Décor, exclusion and inclusion, bestiality, and volunteer muteness. Jackson's Green Door mimics a nearby scene as well as the many distant vignettes across the country of economic and societal perversion; this is a metaphorical hellscape rendered with simultaneous dread and enchantment. Resisting dogma or superficial solutions, Jackson speaks to the underlying bafflement of our present day, densely populated and buttressed by sinister structures.
Pit bulls have been entrenched in a smear campaign for at least 50 years. Once seen as an embodiment of loyalty, they have become a sign for whites of racially charged violence. Pit bulls embody the fear of being invaded or overrun by those whose suppression fuels our comfort and privilege. Their reputation of viciousness and/or loyalty has fallen into an essentialist abyss wherein their detractors can declare that genes dictate behavior. This exhibition is not about pit bulls but the cultural fault line that they reveal. Objectionable as this may be, Green Door is not concerned with encouraging adoption, saving pit bulls from the canine kill box, nor with profiting through organized dogfighting. Utilizing these tableaux does not amount to the presentation of ideological arguments surrounding pit bulls. Rather, this installation provides visual means to question privilege, with pit bulls serving as an avatar. Green Door, thus, is an examination of how fear can take floating signifiers hostage.
Carol Jackson has mounted solo exhibitions in Chicago at Corbett vs Dempsey, Three Walls and Slow Gallery. Her work was featured in the 2014 Whitney Biennial and has been included in group exhibitions at Kunsthaus Speckstrasse in Hamburg, Van Abbe Museum in the Netherlands, and the Smart Museum of Art in Chicago. Other exhibitions include: Changing Role Gallery, Naples, Italy; Gallery 400, Chicago; Van Harrison Gallery, NY; Ten in One Gallery, NY; Los Angeles Contemporary Exhibitions (LACE); Chicago Project Room; Hyde Park Art Center, Chicago; Cultural Center, Chicago; ACME Art Company, Columbus, OH. Publications: frieze magazine. Awards: Illinois Arts Council Grants; Artadia Artists Grant. Collections: Smart Museum of Art; Mark and Judy Bednar; Ken Freid.
Carol Jackson is represented by Corbett vs. Dempsey in Chicago, IL.