Dan Rizzo-Orr:
KITE SHOP
September 8 –  October 6, 2019.
Reception for the Artist
Sunday, September 8, 4:00 – 7:00 P.M.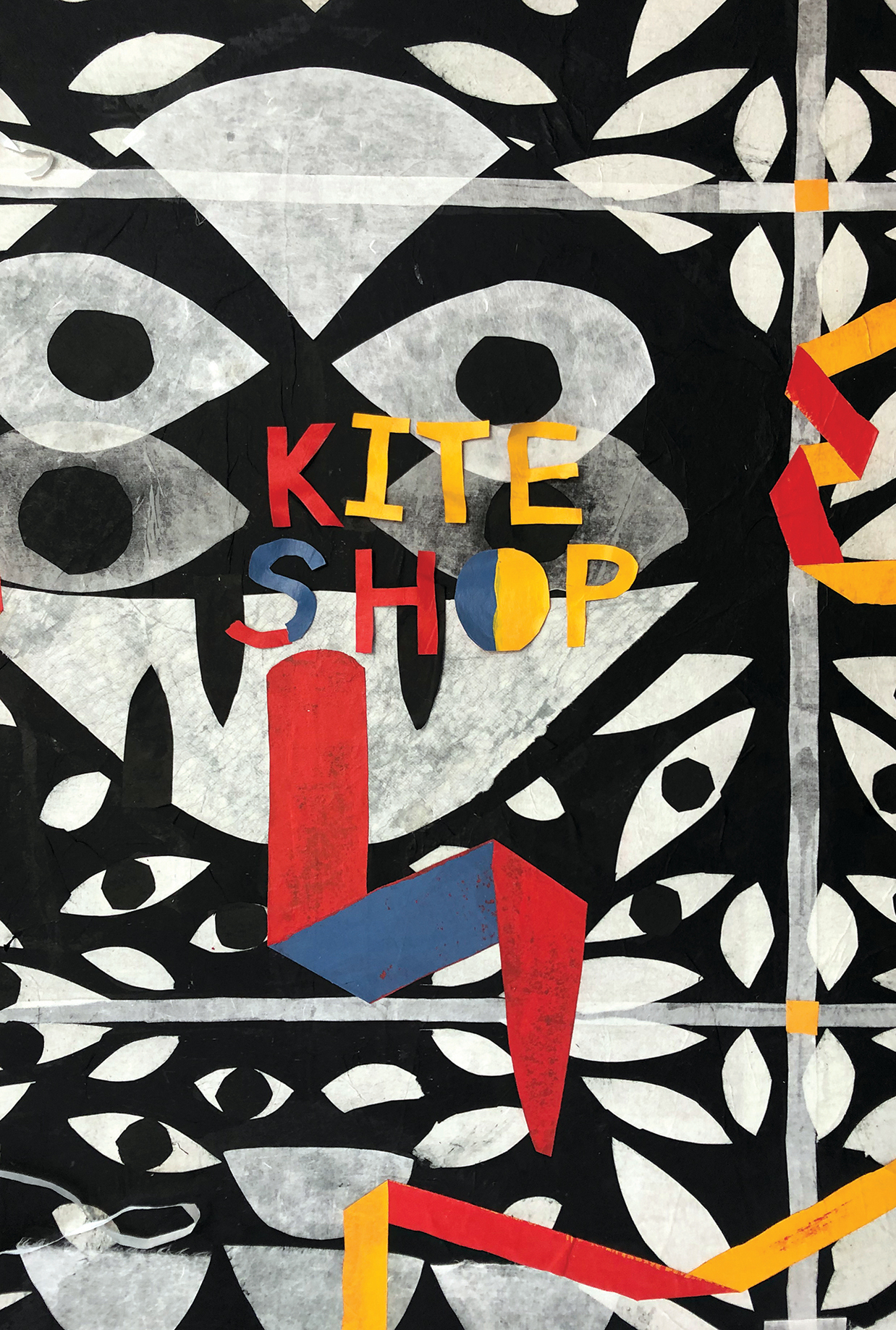 In KITE SHOP, Dan Rizzo-Orr's second exhibition at 4WPS, viewers will find themselves moving backward and forward through indefinite picture planes, their eyes will find cool comfort in symmetrical forms, and they will find further delight in reflective illusions.
For many years, painterly compositions and demanding images of the human figure have marked Rizzo-Orr's artistic practice. The work in KITE SHOP, however, is no longer of the figure; rather, the work is the figure. To look upon this body of work is to watch string unfurl as the wind carries the most ornate kite high in the sky. In a world that has never moved as fast as it does now, and in a world that will never again be as slow as it is now, Rizzo-Orr's paintings and collages soar past time to a place where albatrosses and dragons, alike, meet our eyes.
Dan Rizzo-Orr is a Chicago-based artist. He was born in Phoenix, AZ and holds a BFA from the School of the Art Institute of Chicago. His recent exhibitions include Bar 4000 (Chicago), Andrew Rafacz Gallery (Chicago), LVL 3 (Chicago), and H.G. Inn (Chicago).