Leah Ke Yi Zheng:
Leah Ke Yi Zheng

March 19 – April 16, 2023
Reception for the Artist
Sunday, March 19, 4:00 – 7:00 P.M.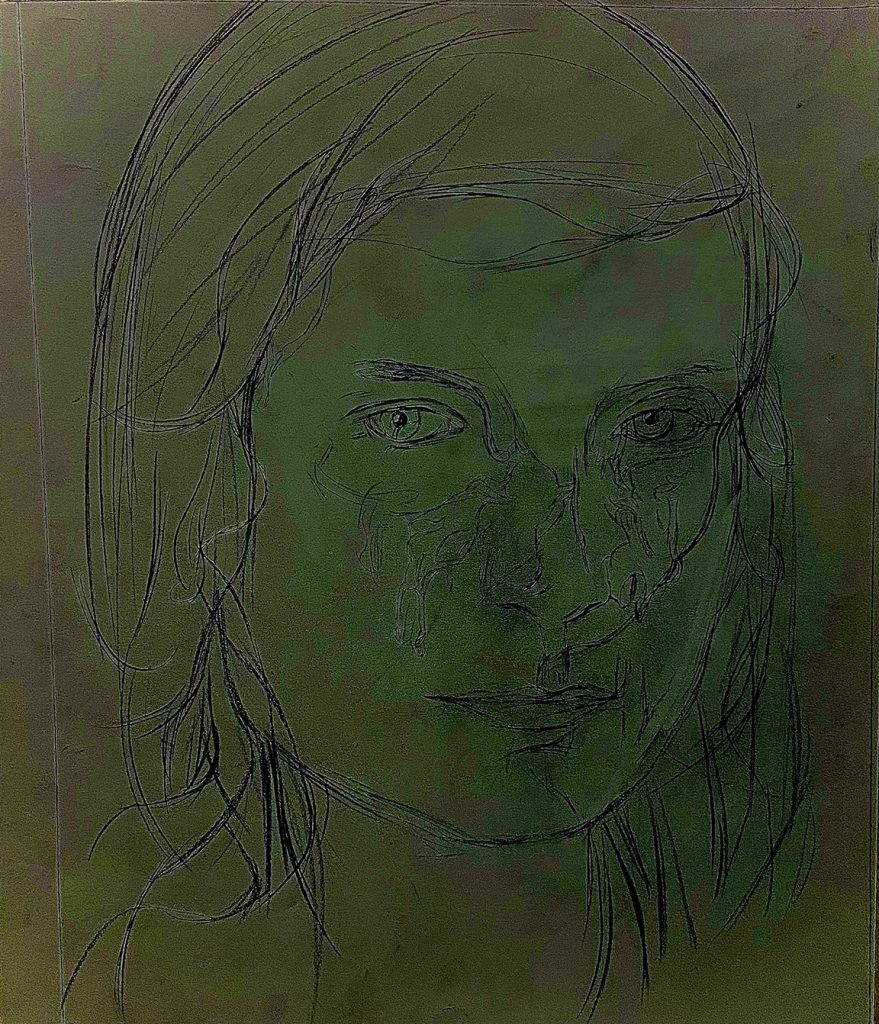 Leah Ke Yi Zheng's movement in the key of irregularity finds new expression in her eponymous exhibition, Leah Ke Yi Zheng. Invisibility and materialism operate on either side of her arrangement of five new silk paintings. The mystery and limits of recognition are exposed in these delicate linear works that appear empty at a distance, intricate midway, and unraveled up close. Their near-monochrome nature clarifies into machine parts, melting faces, and ambiguous landscapes, but we are never quite sure what emerges at the translucent boundary between perception and knowledge.
Zheng hand-crafts her non-rectangular stretchers from mahogany, rosewood, and other warm-toned woods, an attentiveness which itself requires a careful arrangement of nonstandard angles. Her dialectical relation to convention continues in the realm of representation, where she focuses on directions of the painted line—an entangled linearity that bears sensuous similarity to the folds, creases, and wrinkles of the stretched silk material.
Leah Ke Yi Zheng was born and raised in China where she attended Xiamen University. She graduated from the School of the Art Institute of Chicago with an MFA in 2019 and has recently exhibited at David Lewis Gallery (New York), The Arts Club of Chicago, Soccer Club Club, and Caffé Centrale (Monte Castello di Vibio, Umbria).